MCAT Prep - In Person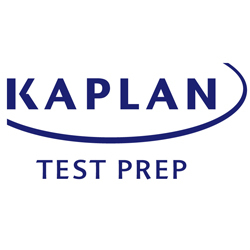 Description
The In Person option is your perfect blend of in-class instruction with our expert MCAT faculty and comprehensive resources for out-of-class, realistic practice.
Related College Test Prep Listings
MCAT Verbal Edge
MCAT Verbal Edge provides high-intensity prep for the Verbal Reasoning section of the exam. This comprehensive combination of review and practice is perfect for anyone looking to improve their score in this difficult section, and will help you build a strong foundation in the...
more
MCAT Prep - Live Online
Kaplan's live, instructor-led online courses provide the benefits of a classroom experience with the flexibility of attending from wherever you are...
more
MCAT Advanced - Anywhere™
Are you aiming for a top-tier medical school? If so, you'll need to master the most advanced content and critical thinking on the MCAT to get the top-tier score you need for admission. With MCAT Advanced ? Anywhere, the only course of its kind in MCAT prep, you'll work with a...
more
MCAT Organic Edge
Designed especially for serious pre-med students, MCAT Organic Edge prepares you for key organic chemistry concepts before you set foot in class. You'll build a solid foundation to help you succeed in your critical organic chemistry class—as well as lay the groundwork for a h...
more
MCAT One On One Private Tutoring - Anywhere™
Do you learn best in a one-on-one, face-to-face setting? MCAT Private Tutoring – Anywhere offers the most personalized preparation available with an expert tutor guiding you through a program customized especially for your particular needs and goals - all right in the c...
more